What happens at Tech Trek doesn't stay at camp. Girls take home skills, confidence and inspiration that fuels a lifelong interest in STEM fields. Teachers and volunteers make amazing memories and ongoing mentoring relationships with the campers. Read about the expansion from 30 to 60 girls, as reported by the Ocean City Sentinel and the Press of Atlantic City, and about the 62 girls who attended our 2017 camp in the Press of Atlantic City.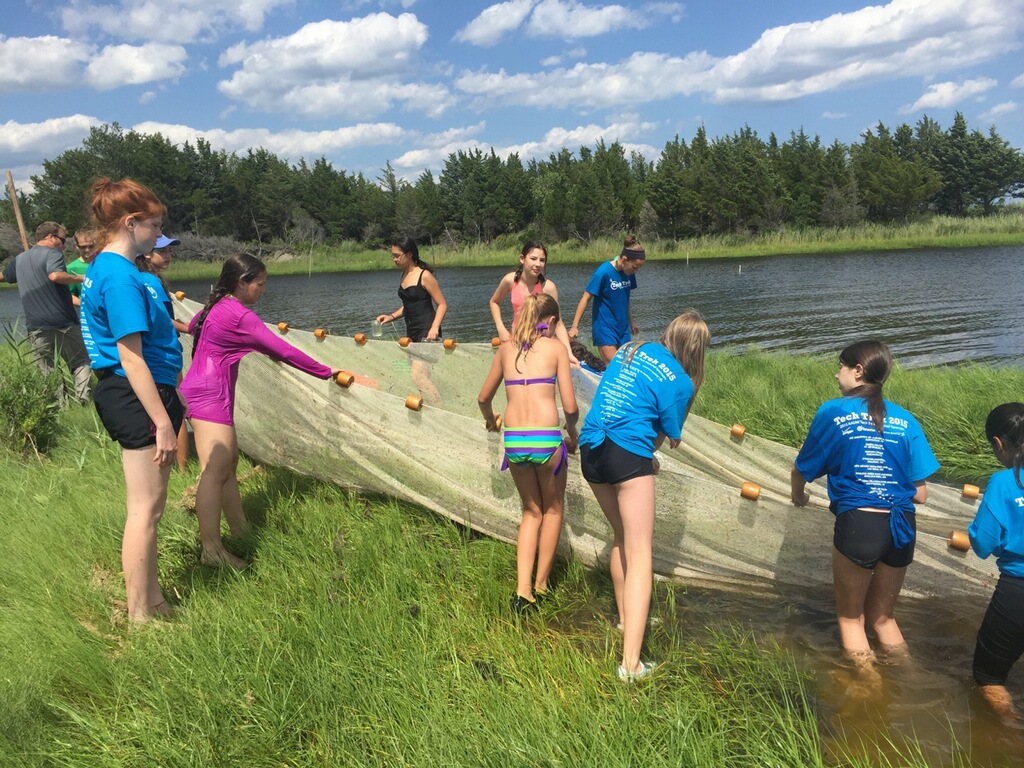 Tech Trek is HANDS ON. Solder a robot or drag a seine net: science, technology, engineering and math activities are designed to be engaging and fun!
AAUW's Tech Trek program at Stockton enjoys the natural beauty of nearly 2,000 acres of Pinelands National Reserve land, with lakes, forests, and state-of-the-art science facilities, all within walking distance of the university dorms where campers stay. Campers begin with a nomination from their middle school teacher, complete an application, and if selected, participate in AAUW volunteer interviews. See the FORMS link for more information.
Stockton Tech Trek campers visualize "big data" inside the geodome, examine their catch from nearby coastal waterways, and mix tie dyes in the chemistry lab. All activities, trips, meals, overnight accommodations, and supplies are included for just $50 per camper.
See our 2018_Tech Trek Brochure
Check out our video: New Jersey Tech Trek: Get Involved! 
Watch the 2015 Stockton Tech Trek Camp video view the 2016 Tech Trek Camp Photos or the 2017 Social Media Archive!
#TechTrekNJ