Photos from 2023 Alumni and Traditional Camp

Tech Trek 2023 welcomed back 25 Alumnae on Saturday, July 22, who participated in a Python Coding workshop, and a Choose Your Own Adventure workshop. Campers from 2016, 2017, 2018, 2019, and 2020-21 all came together for dinner, made new friends, and stayed overnight to rest up for 35 incoming 2023 rising 8th grade campers on Sunday! Browse our 2023 Photo Gallery here.
Photos from 2022 STEMinist Alumni Camps
Although we were unable to host an in-person camp for new Tech Trek 8th graders, New Jersey welcomed back alumni from 2018-19, and the "COVID-cohort" of 2020 Virtual Campers to Stockton University during the last week of July, 2022. Visit our Photo and Video Drive or read our STEMinist story for more memories.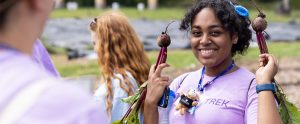 Photos from our 2019 Camp
Tech Trek 2019 featured New Jersey's second Alumni Camp, where 42 of our girls from 2015, 2016, 2017, and 2018 enjoyed classes about sustainable home design and renewable energy, and created model solutions, which they shared with our incoming 2019 campers. Here is our photo and video collection – please email AAUWSTEMCAMP-at-stockton.edu with any more you'd like to add. Be sure to read our main story, our Day at the Beach story, and our zoo story; visit our 2019 Social Media video archive, and if you're short on time, here is one group photo of our campers at the Cape May County Zoo, wearing their camp shirts and Foley-Cat caps: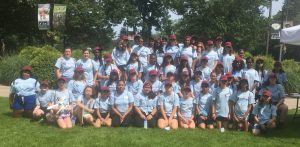 ~ ARCHIVES ~
Photos from our 2018 Camp
Tech Trek 2018 featured New Jersey's first-ever Alumni Camp, where 24 of our girls from 2015, 2016, and 2017 enjoyed a class about worldwide water shortages, and drafted possible solutions, which they shared with our incoming 2018 campers. Here is our photo collection, and one group photo of our 2018 Professional Women.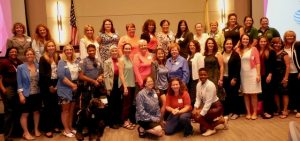 Photos from our 2017 Camp
Campers in the Our Water class each took home a rain barrel for their communities, and all are conducting follow-up projects, updated on Camp Teacher Meghan Hooper-Jackson's web site. Director Ann Marchesani, Student Selection Director Gail Davis, and Assistant Director Claudine Keenan visited camper Madison, Superintendent Edith Conroy, and members of the Farmingdale School to accept a generous grant that supports all of these projects from American Water Representatives Mr. Michael Roberti (also Stockton Alumnus) and Mr. Matthew Bellifemine. Read the story here.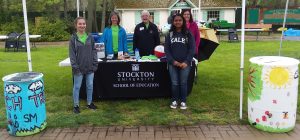 Campers Sami and Sheikh join Claudine Keenan, Gail Davis, and Ann Marchesani with their rain barrels at the Cape May County Zoo Farm-to-Table Expo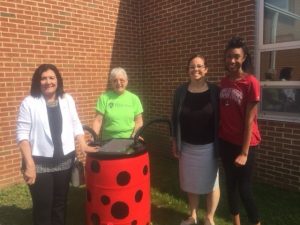 Ann Marchesani, Gail Davis, Meghan Hooper-Jackson, and Aaliyah at Westhampton Middle School
Our Water at Stockton University: Nature Walks featuring Lake Fred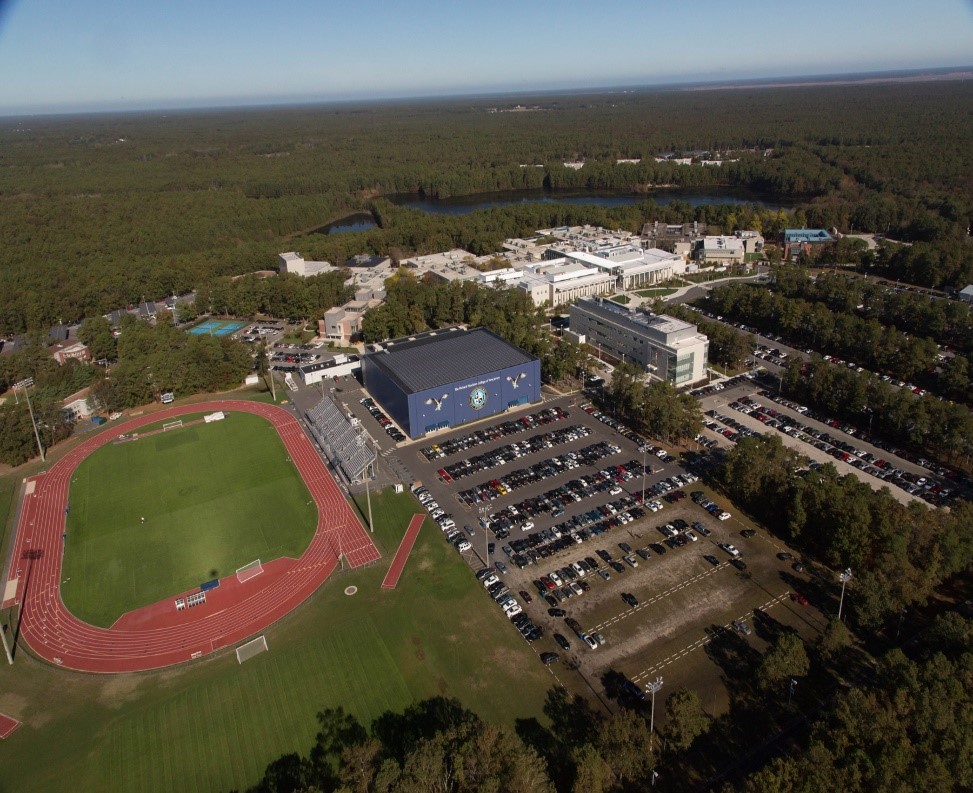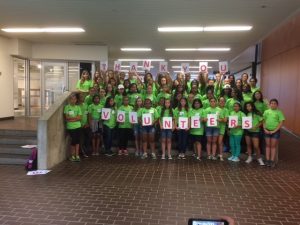 Collections: Erica (Dorm Mom), Beth (Teacher), Greg (Drone Pilot)
Visit 2016 Camp Photo Archives at these locations:
AAUW NJ Facebook Page
South Jersey News and The Press of Atlantic City
Our 2015 Archives:
Meet & Greet hosted by Michelle Douglass at Stockton University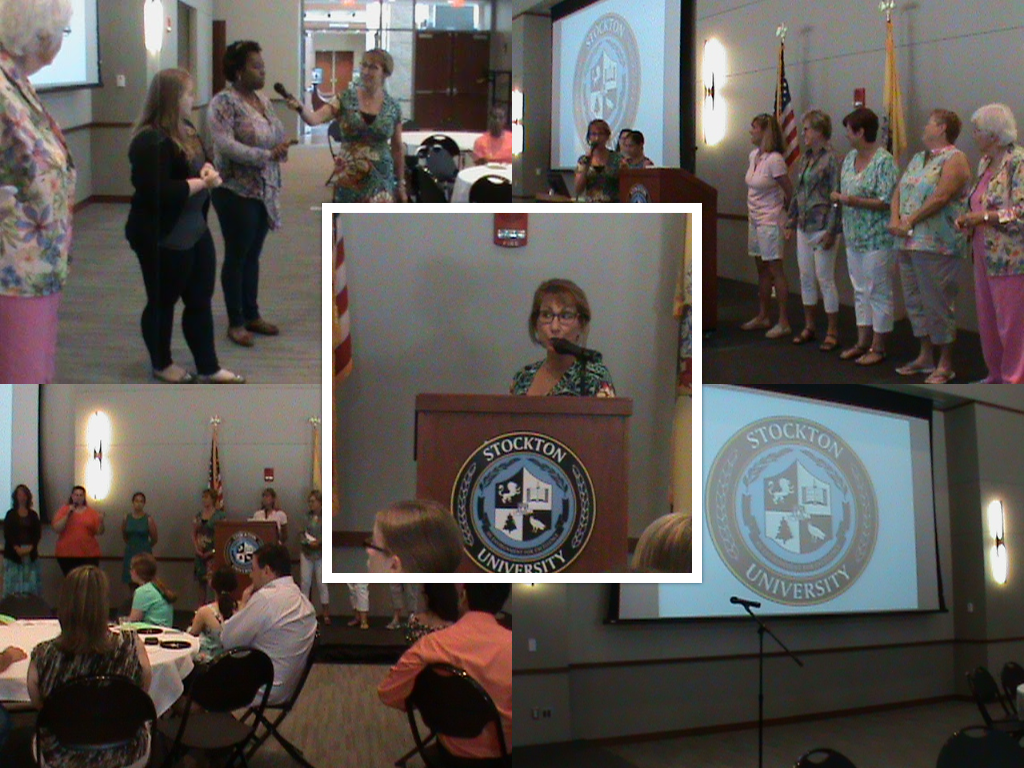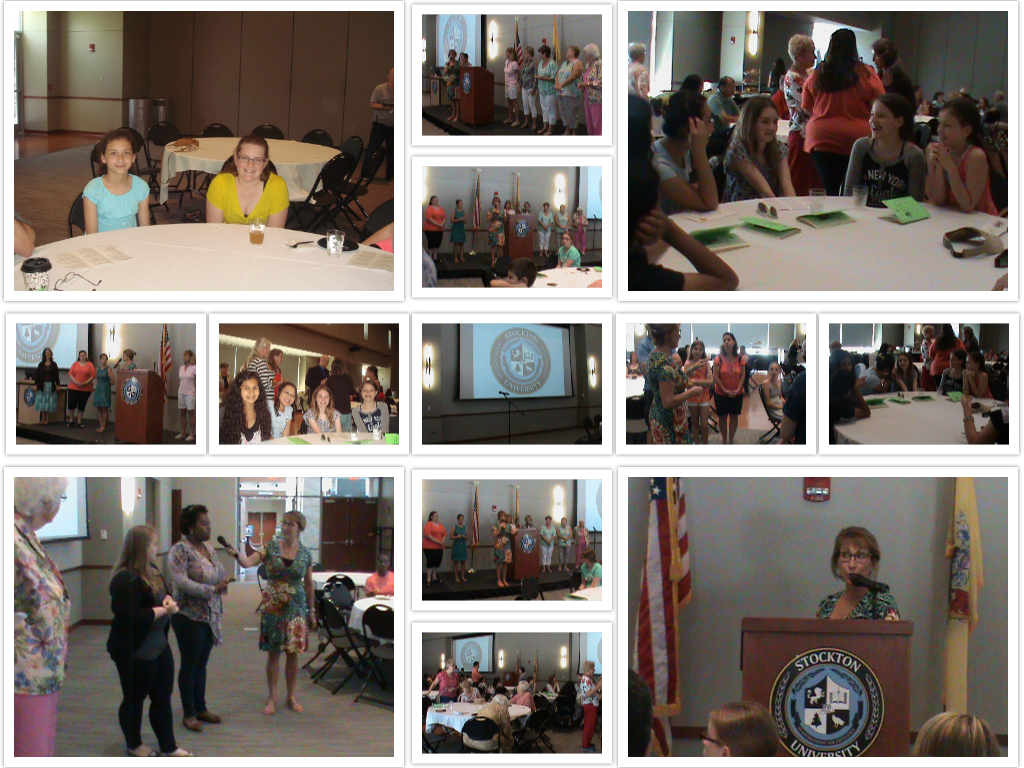 Volunteers Make Tech Trek Possible
Stockton University Campus – Site of Tech Trek Camp