Become a Sponsor! Sponsorship Form available through the AWCO link below.
Perennial Tech Trek New Jersey Camp Sponsors:

American Association of University Women have donated generously to the AAUW New Jersey Charitable Trust via branch and individual members' contributions from Atlantic, Burlington, Camden, Cape May, Freehold, Gloucester, Madison, Medford, Northern Monmouth, Northern Ocean, Nutley, Somerset, Sussex, and Wayne, exceeding $30,000 raised for camps – thank you! The AAUW New Jersey Charitable Trust maintains a fund to make future camps possible.
AWCO
The Atlantic Women's Charitable Organization was set up to support  AAUW Atlantic County Branch's scholarships and educational programs that embody the AAUW mission and supports similar non-profit entities which support the same mission. As a registered 501(c)3 and New Jersey registered Charity, AWCO has raised more than $30,000 for camps and secured start-up funds to ensure future camps will be possible.


Stockton University grants In-Kind Classroom & Laboratory Facilities, Supplies, Postage, Network Use, and Volunteer Personnel that comprise approximately half of the camp's direct expenses every year. The university serves as the hands-on laboratory for camp.
Major Camp Sponsors:


New Jersey alumna of the US Merchant Marine and officer of First10Forward, Peggy Martino nominated Tech Trek New Jersey for the group's annual award, a transformative $16,000 gift that made the 2020 Virtual Camp possible in the absence of fundraising activities that were interrupted by the pandemic. Members of First10Forward held a Zoom award ceremony with Tech Trek New Jersey Alumni from 2015-2019 camps to celebrate the gift.


Vice President of Foley Caterpillar Susan Connolly and her colleague Scott Yappen (dad to 2019 camper "LoLo" have become a sustaining sponsorship partner for Tech Trek New Jersey, starting with a $10,000 gift and a priceless inspirational welcome from Susan to our campers at 2019 Professional Women's Night.


Thor Labs founder Alex Cable and his colleague Jamie LaCouture share a passion for promoting STEM careers to young women, particularly those who live near our Sussex County AAUW branch. Thor Labs has donated $10,000 to the 2019 Tech Trek camp.


Symantec Foundation generously supports an entire core class in Cybersecurity, funding the teacher, curriculum, and 15 campers' attendance during all four days of core class.


Ocean First supported scholarships for campers that cover part of lodging expenses for the entire camp. This grant also made $50 scholarships available to those campers whose families faced hardship in paying the camp registration fee, totaling $2,000 for 2019.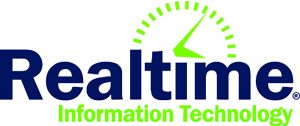 Tech Trek 2019 welcomed a licensed drone pilot and Stockton University doctoral candidate, Kellee Lee Murray to inspire our girls during our Wednesday Field Trip day. Her generous employer, Realtime Information Technology, also send along custom-designed t-shirts to commemorate the entire Field Trip Day. Kellee also joined us for Professional Women's Night – thank you, Realtime and Kellee!


New Jersey American Water Foundation generously supports an entire core class in Water curriculum, and 10-15 campers' attendance during all four days of core class. View Photos from first ten campers' projects.


AT&T generously sponsored our camp's Professional Women's Night of inspirational and aspirational networking. Professional women with successful careers in Science, Technology, Engineering, and Math-related industries will join our campers for a formal dinner and speed networking style table conversations, thanks to this generous grant.


Bristol-Myers Squibb supported our campers' instructional expenses for core classes and workshops in the life sciences, including instructor stipends, workshop facilitator thank-you gifts, camp staff t-shirts, all hands-on equipment for microscope and other laboratory activities.


The Ruth Zowader and Phillip Andersen Fund generously supported all expenses for two camper scholarships for an entire week of camp.